Since opening, we have launched a collection of programs focused on the seven Living Building Challenges Petals: Place, Water, Energy, Health & Happiness, Materials, Equity, and Beauty. 
The Kendeda Building Fellowship Program
This is a two-year employment opportunity offered to students interested in gaining knowledge about regenerative design, construction, and operation of buildings while also educating the public on innovative sustainable practices and Kendeda Building attributes. The Fellows program allows student workers to engage in community outreach by providing tours, assisting in programming, and developing educational materials that advance and further the mission of The Kendeda Building. The Fellows program aims to offer students a level of exposure and experience that will help them excel in their educational and professional careers.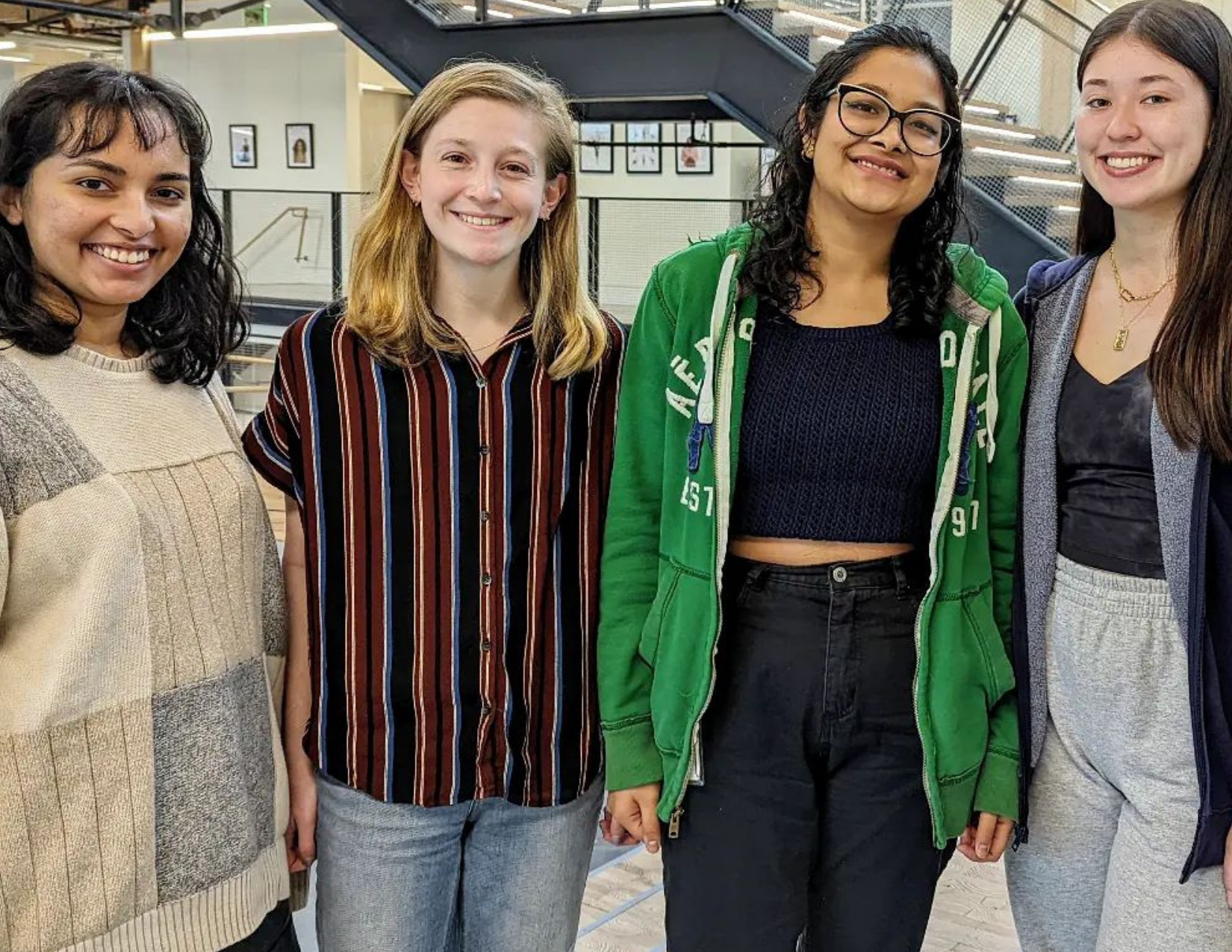 Urban Naturalist Certificate Program 
The Kendeda Building in cooperation with the University of Georgia Extension Services launched the Urban Naturalist Certificate program in Spring 2021. The program is a spring workshop that offers career building and networking opportunities to Georgia college students who have interests in Natural Resources and Conservation. The workshop offers a series of courses that explore the unique associations between the natural world, the built environment, and the role of humans within them. 
The Kendeda Revolving Closet 
What started as a pilot program developed in collaboration with the Office of Solid Waste Management & Recycling has become a permanent feature of the building. The Revolving Closet is a Georgia Tech community resource developed in response to textile waste created by "fast fashion," and students needs for affordable clothing options. The Kendeda Revolving Closet is open to the Georgia Tech community and allows anyone to take and/or donate clothes. The concept is easy, just remove your selections or hang your clean donations on the rack. Patrons can access the closet anytime during Kendeda Building hours. The Revolving Closet also has a textile recycling bin where old, damaged garments can be recycled.  
E-waste Recycling 
To highlight the hazards of e-waste as well as unethical e-waste recycling practices, the building hosts a permanent e-waste collection area. The e-waste recycler is a metro-Atlanta firm committed to Responsible Recycling Practices. Electronic products are made from valuable resources and materials, including metals, plastics, and glass, all of which require energy to mine and manufacture. Donating or recycling consumer electronics conserves our natural resources and avoids air and water pollution, as well as greenhouse gas emissions that are caused by manufacturing virgin materials. The E-waste bins are in the outdoor loading deck of The Kendeda Building. Exit the exterior doors on level B to find the carboard e-waste bins.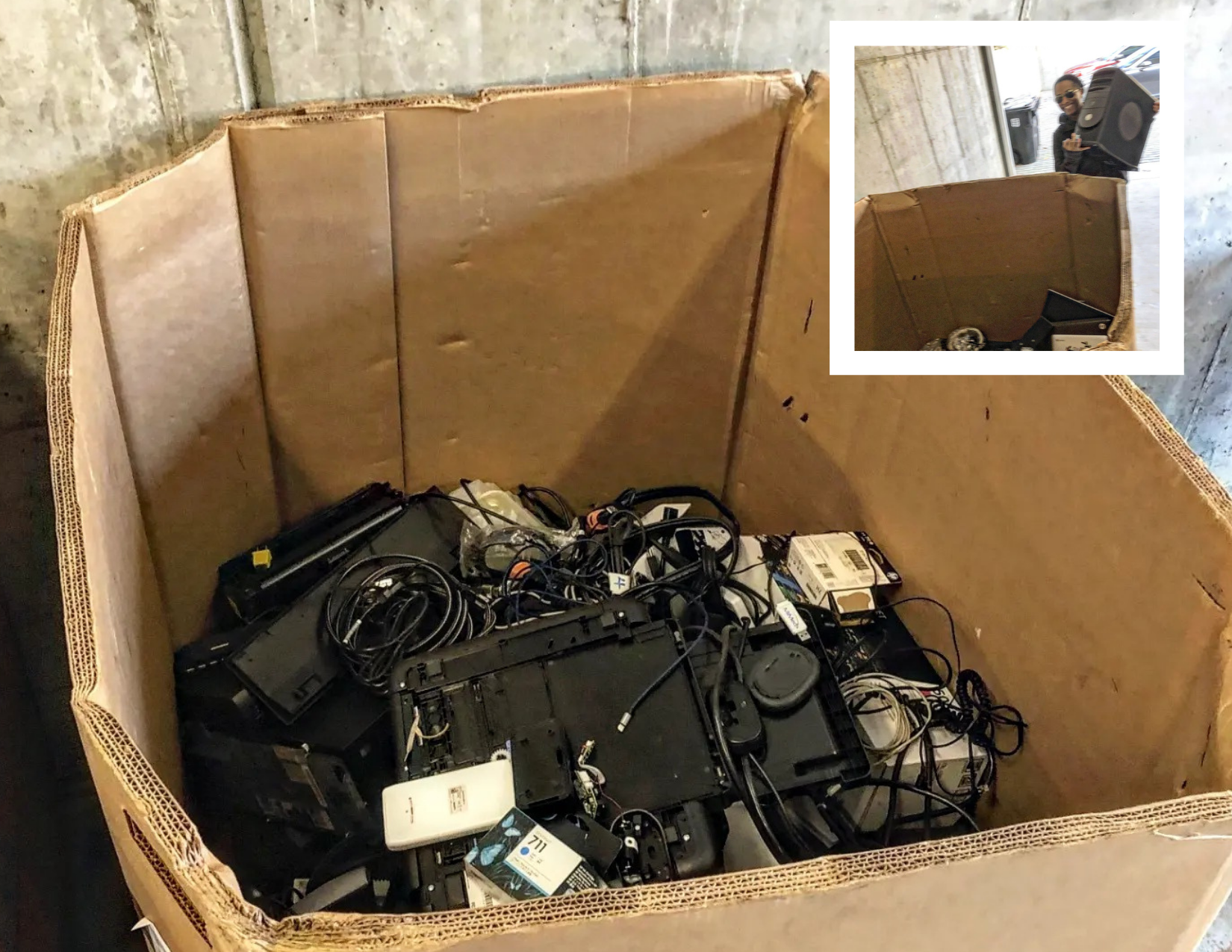 The Kendeda Building and Georgia Audubon 
Through The Kendeda Building project, Georgia Audubon has partner with Georgia Tech on several initiatives to help make Georgia Tech a bird safe campus. Those initiatives include bird safe glass, reducing bird strikes, certifying The Kendeda Building grounds and the EcoCommons as a Georgia Audubon Wildlife Sanctuary, and hosting campus bird walks to cultivate an appreciate for birds and their natural habitats.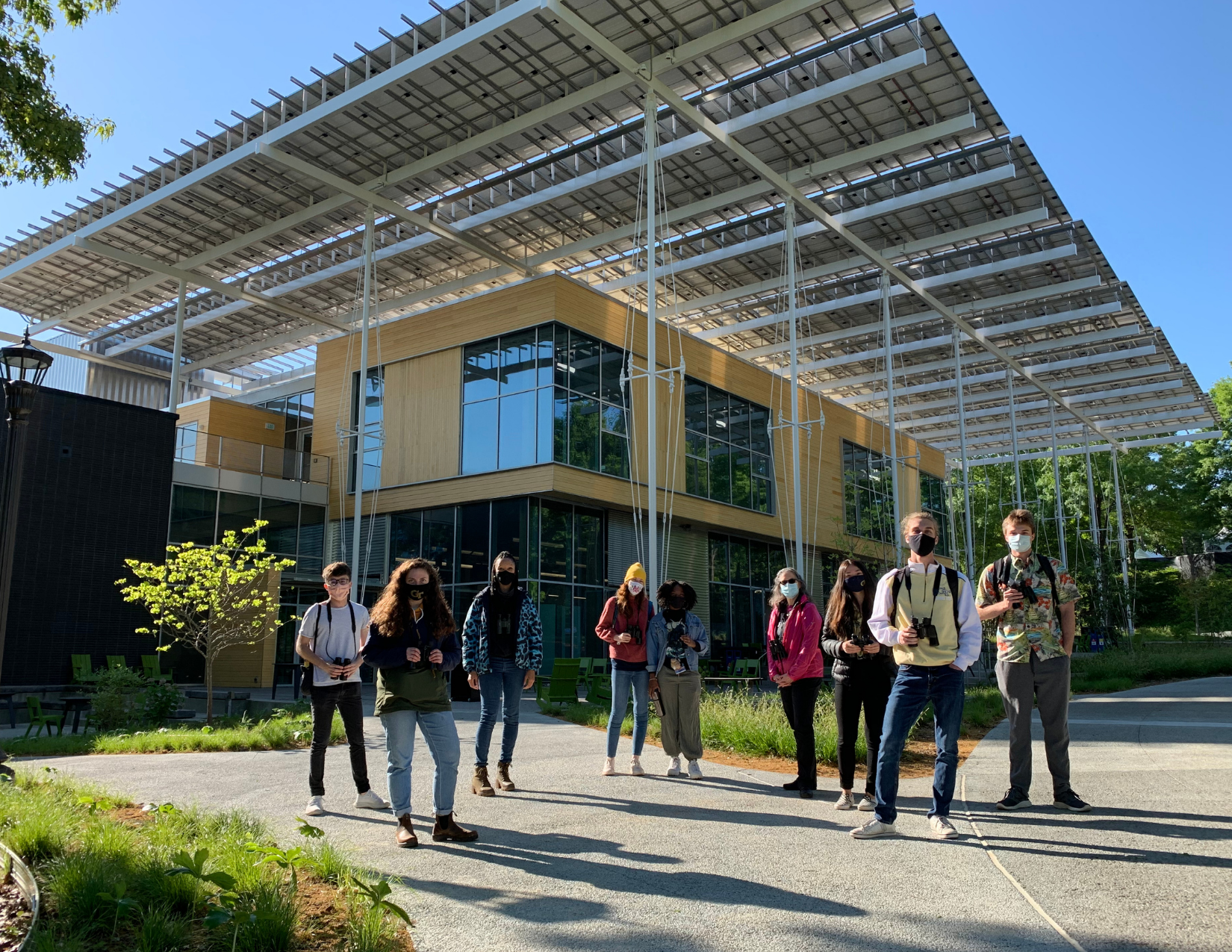 Micro-Grant Program
The Kendeda Building Advisory Board conceived the Micro-Grant Program in 2021 as a way to give students a lower-effort experience with grant writing. The program provides up to $500 to eligible participants to conduct limited, but novel, research experiments relevant to the topic of sustainability and regenerative build environments. Participants are encouraged to explore ways to find innovative solutions to old sustainability problems as well as conceiving or prototyping new products or processes that increase regenerative design or operations.