The Kendeda Building for Innovative Sustainable Design is among the greenest in the world. It achieved Living Building Challenge 3.1 certification in March, 2021. The Living Building Challenge is a rigorous, performance-based standard that aligns with Georgia Tech's longstanding vision for the campus. Fully certified projects must meet all of the objectives contained in seven performance areas or "Petals" that are divided into 20 requirements called "Imperatives." Moreover, the project must prove that it is net-positive water and energy over a minimum of 12 months of continuous occupancy and operations. 
Place 

          Water 

          Energy 

       Health and Happiness 

The majority of information presented on these associated pages is courtesy of Lord Aeck Sargent. Information regarding changes from LBC 3.1 to LBC 4.0 are from the International Living Future Institute (ILFI) LBC 4.0 Petal Handbook (April 2022).
Flower Metaphor
Flowers are a metaphor for regenerative infrastructure. They receive everything they need from their site, leaving nothing behind except for seeds. Similarly, The Kendeda Building lives within its site. Its seeds are the students who take classes in the building, the thousands of people who tour or attend an event in it, and all the project teams that gain inspiration from it.
Not every seed germinates. However, by demonstrating that we can construct and operate Living Buildings in the Southeast, The Kendeda Building helps more of these metaphorical seeds to become advocates for better buildings. This will hopefully result in additional examples of regenerative built environments in our region. The Kendeda Building staff advance this mission to change the paradigm from buildings that are "less bad" to buildings that give back more than they take.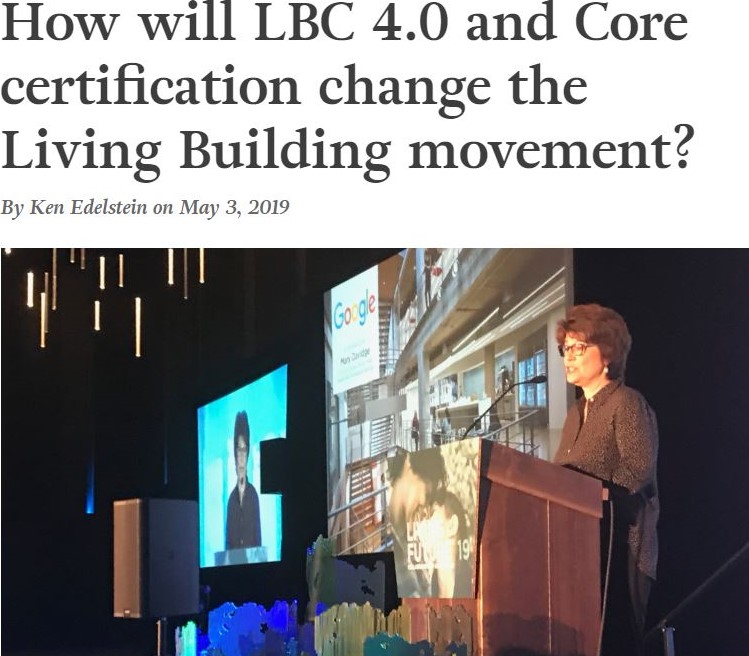 "The world's most rigorous green building standard just got more flexible. That doesn't mean it's suddenly a push over." - Ken Edelstein, Journalist, Living Building Chronicle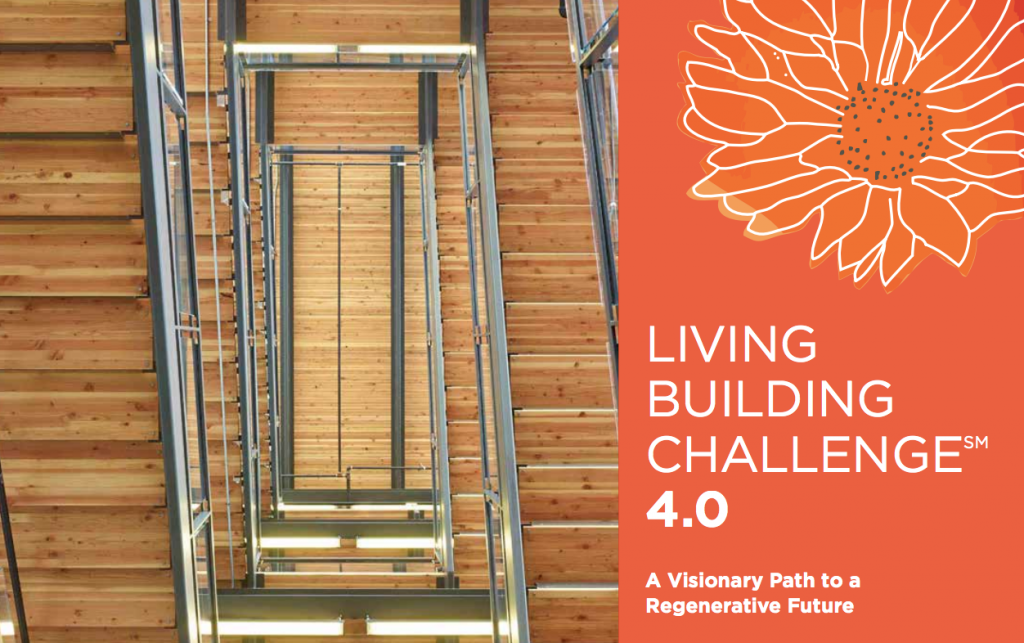 LBC 4.0
The International Living Future Institute (ILFI) developed LBC 4.0 based on two goals:
Simplify the program so the level of effort of teams is better aligned with their impacts at both project and market scales
Fill the gap between the highest levels of mainstream green building certifications, and the entry point to the Living Building Challenge.
According to ILFI, the resulting standard is streamlined and also raises the bar by requiring that teams address basic issues in all Petals. ILFI has added new performance-based compliance paths to increase flexibility for teams.