As part of the 2030 Agenda for Sustainable Development, the United Nations developed 17 broad and interconnected Sustainable Development Goals (SDGs) that address the global challenges humanity faces. SDG 5, Gender Equality, intersects with all the SDGs and is therefore essential to advancing sustainable development globally.
We invited trans women, non-binary people, and cis women affiliated with Georgia Tech to submit digitized photography, paintings, creative writing, and research papers, for the exhibition, Gender Equality: Reimagining our Future through Art and Technology. The exhibition connects diverse research methods, artistic endeavors, and knowledge production occurring today at Georgia Tech. It is a space to showcase women in technology, as well as to demonstrate how women in technology are reshaping research questions and pushing artistic boundaries that can bring us closer to accomplishing gender equality.
This is a unique opportunity for the Georgia Tech community to come together from diverse disciplinary perspectives to be inspired by creative merits occurring on campus to reflect, connect, and reimagine the future of Georgia Tech.
---
Michelle Ramirez (she/her) is responsible for organizing the exhibition. The exhibition is supported by The Center for Serve-Learn-Sustain, Women's Resource Center, and The Kendeda Building For Innovative Sustainable Design.
---
Exhibition launched April 2022.
Alexandra Rodriguez Dalmau
Alexandra Rodriguez Dalmau was born and raised in Santo Domingo, Dominican Republic (DR). She is now an undergraduate, studying environmental engineering at Georgia Tech.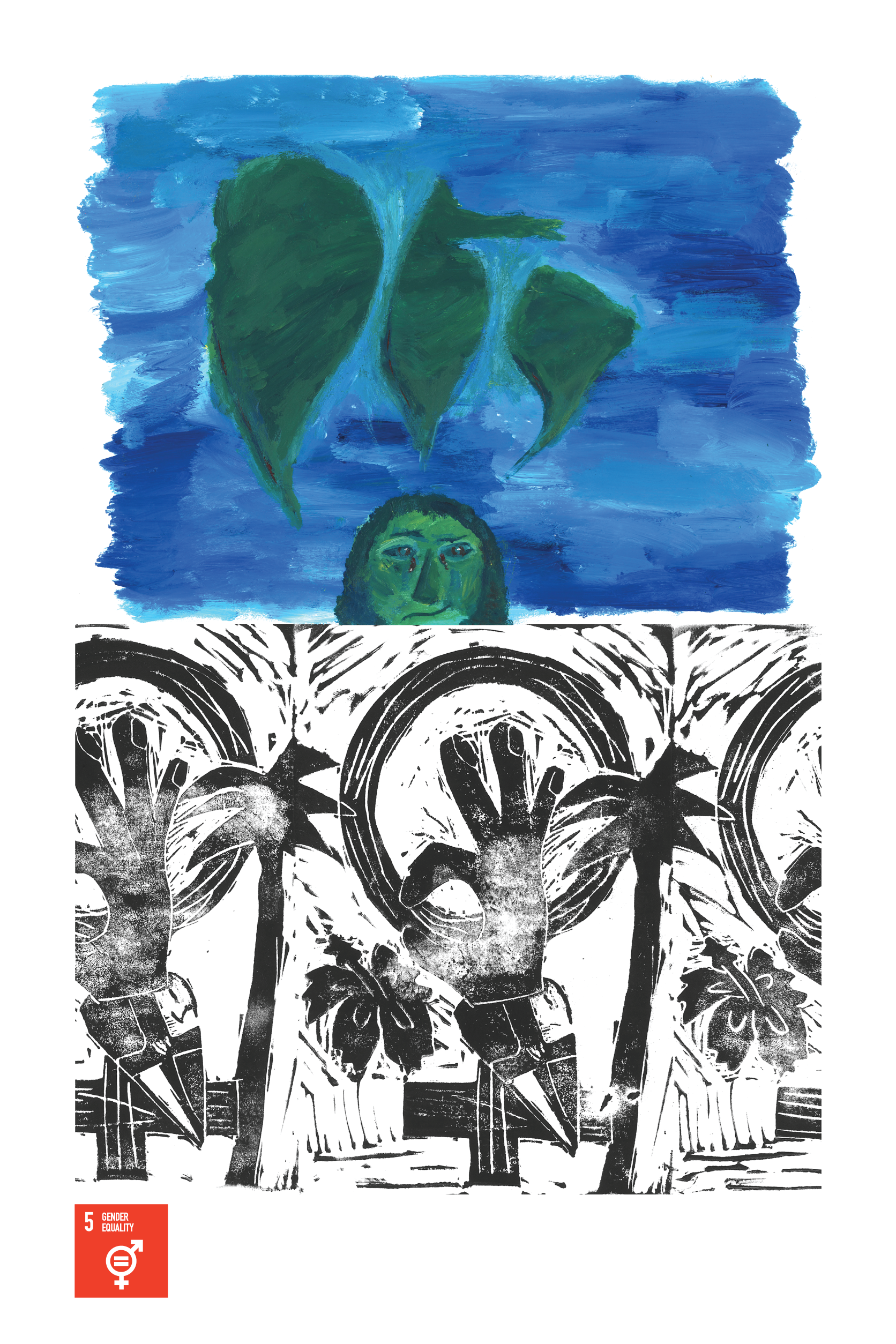 Before she moved to the U.S., she started a non-profit in the DR called "STEM para Nosotras" with the purpose of providing girls a safe space to develop an interest in the STEM areas as well as motivating them to pursue higher education.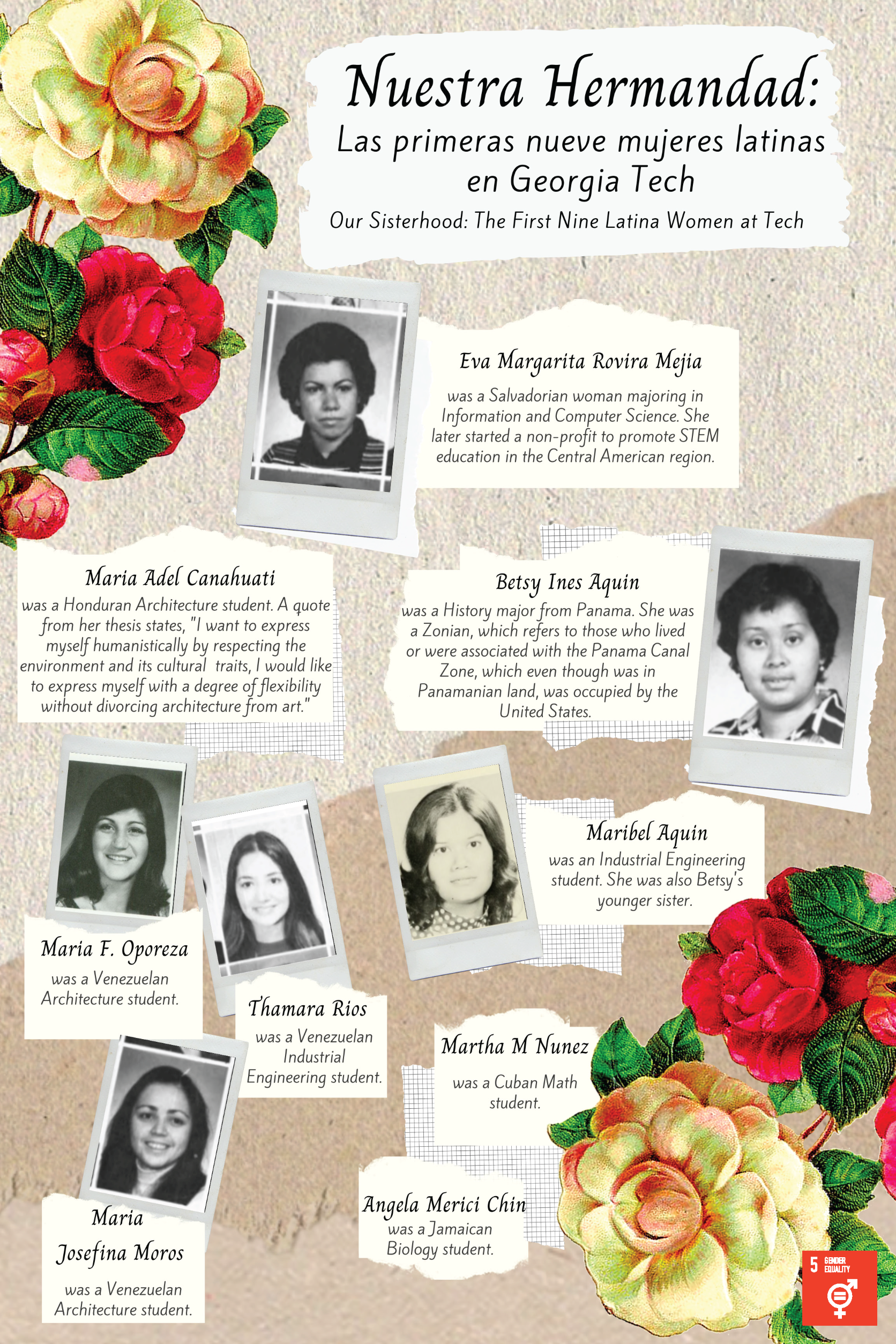 Currently, Alex is doing an independent study to learn more about informality, politics, and climate change in the DR.
Kelly Lin
Kelly Lin is a first-year Computational Media student with a concentration in People and Interaction Design. They are a self-taught artist and designer who is passionate about inclusion and expression. They strongly believe that both art and technology act as bridges between our personal world and the people around us; they are crucial elements of human connection and communication.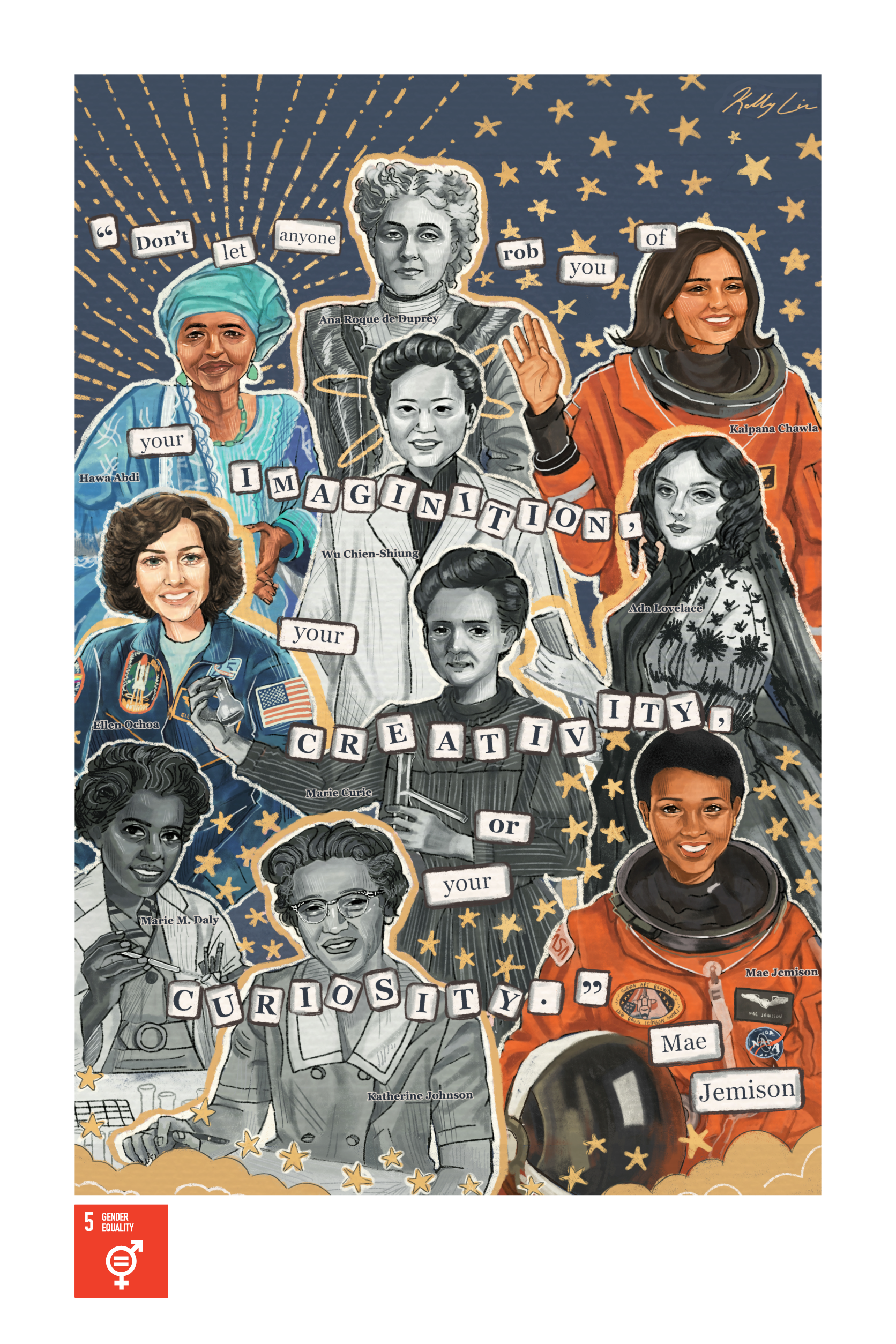 Purna Pratiti Saha
Purna Saha is a second-year Bangladeshi undergrad studying Industrial and Systems Engineering, and Industrial Design at Tech. She loves exploring cultures as a free-flowing stream, and seeks ways of growth thereby. As a Resident Assistant on campus, she gets to share this interest with GT students through hosting events like photowalks, building playlists and trivia on multicultural music.
Shruthi Sundar
Shruthi Sundar is a BS/MS student in Computer Science who just started her first semester of MS. She is concentrating in Human-Computer Interaction, and is passionate about the use of technology in a social impact sphere, specifically with the Computer Science education equity gap in schools. She has always been passionate about addressing women's rights and has found writing to be her outlet for it. Outside of these, she enjoys skateboarding, climbing, watching movies, and finding street art.