It takes a village to raise a Living Building! The Kendeda Building is cared for by a dedicated, multi-departmental team who seek to maximize occupant wellness and building performance.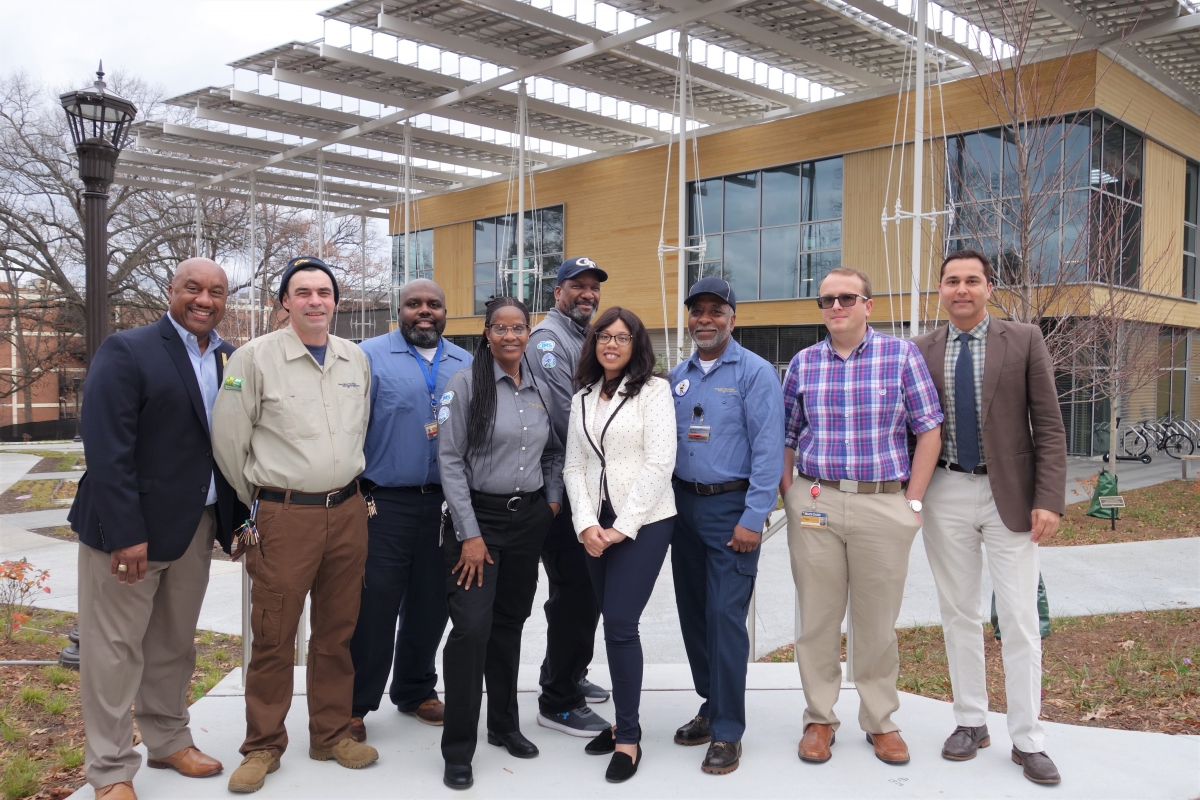 Below is the name, title, and an interesting fact for each team member pictured above (list from left to right):
Marlon Ellis, Area Six Maintenance Manager, officiates college basketball games in his spare time.
Steve Place, Horticulturist II, is fluent in French.
Dexter Harper, A/C Mechanic II, has been skydiving.
Marilyn Lofton, Custodian II, has stood at the edge of the Grand Canyon.
Ronald Wormley, Custodian III, is a skilled mixologist.
Kamilah Roberts, Program Support Coordinator, writes poetry and plays the saxophone.
Johnny Rand, Campus Recycling Specialist II, is a United States Navy veteran with 20 years of service as an Aircraft Mechanic Air Warfare Specialist.
Alexander Gurciullo, IT Project Management Support Specialist II, has an MA in Modern Russian History. 
Shan Arora, Director of The Kendeda Building, has been to the second northernmost Taco Bell in the world.