The Kendeda Building for Innovative Sustainable Design is one of the most environmentally advanced educational and research facility of its kind in the Southeast. It is anticipated that the project will achieve Living Building Challenge 3.1 certification in 2021. To be certified under the Living Building Challenge, projects must meet the following ambitious performance requirements – Petals – over a minimum of 12 months of continuous occupancy and operations: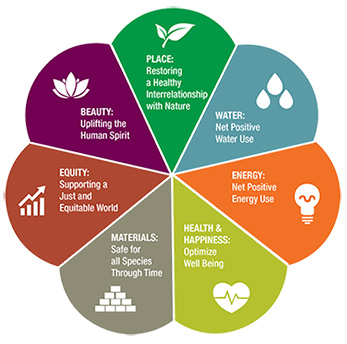 Place

Water

Energy

Health and Happiness

Materials

Equity

Beauty
The majority of information presented on these associated pages is courtesy of Lord Aeck Sargent.