Kendeda Building Videos
This documentary features observations made by students, staff, faculty, and building professionals regarding COVID-19, the built environment, and how lessons learned from The Kendeda Building can inform what "the new normal" looks like once we emerge from this crisis. This film is dedicated to Nirmala Patel, Rasik Sheth, and all those we've lost to this pandemic.
Georgia Tech biomedical engineering major Emily Madsen is part of a club called Science. Art. Wonder. Using scrap accoya wood from The Kendeda Building as a canvas, Emily created a painting that exemplifies Place, Materials, and Beauty.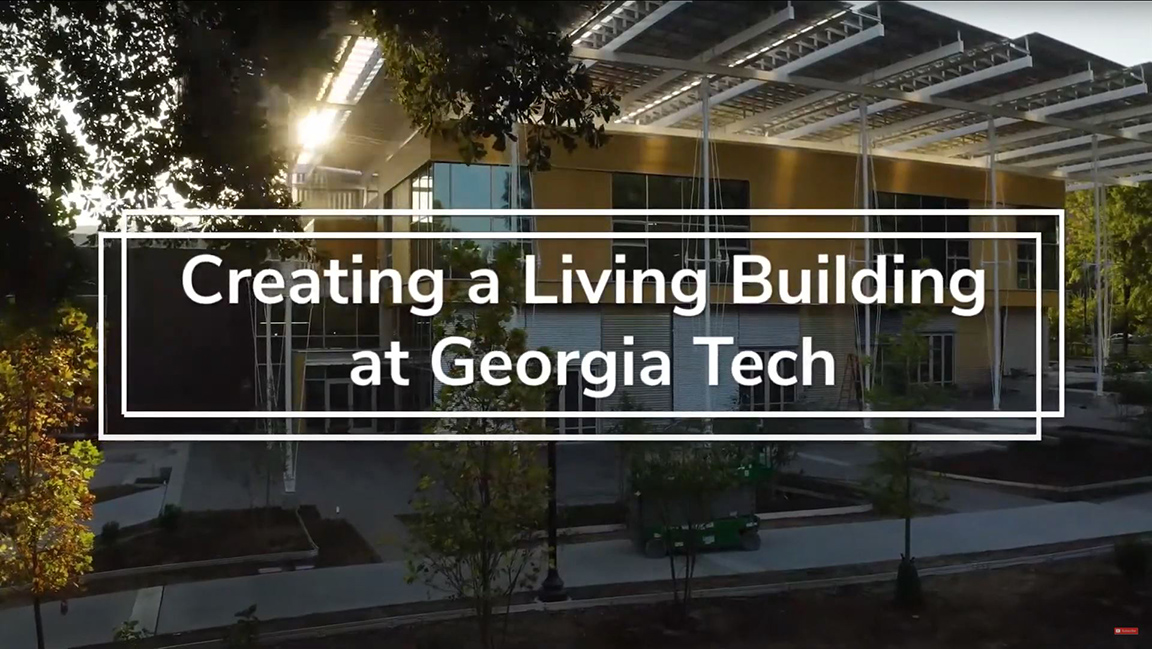 Sustainable development is happening at Georgia Tech! The most environmentally advanced academic building in the Southeast, if not the United States and perhaps the world is located in the heart of Atlanta on the campus of the Georgia Institute of Technology.
The Living Building Challenge aligns with Georgia Tech's longstanding vision for the campus and provides a unique opportunity to physically demonstrate how Georgia Tech practices thoughtful stewardship of all of its resources and how its innovative thinking can transform future generations.