The Kendeda Building Advisory Board conceived of this program in 2021. It provides micro research grants ($50 to $500) to Georgia Tech students, staff, faculty, and others in the greater Georgia Tech community to conduct limited but novel, research experiments, design exercises, crafting of models or prototypes, or development and analysis of datasets. Research relevant to the topic of regenerative built environments was required. Each team presented their research at the 2022 Kendeda Building Micro-Grant Symposium. The inaugural class of researchers were:
Principal Investigator

Position

Unit / School

Co-Principal

Investigator(s)

Title of Project

Athena Verghis
Undergraduate Student
CEE
Rishi Pathak
Recognizing and Removing Invasive Plant Species through Computer Vision and Deep Learning 
Purna Pratiti Saha
Undergraduate Student
ISyE
None
Quantifying the per-capita single-use waste impact from food and beverage in GT campus 
Akhil Chavan
Research Scientist
Global Change Program
Lalith Polepeddi
Monitoring Biodiversity in the EcoCommons
Elliot Hodge
Undergraduate Student
CHEM
None
Edible Campus: A Model for Georgia Tech 
Brooke Rothschild-Mancinelli
Graduate Student
CHEM
Rebecca Guth-Metzler, Katherine Nguyen, Aaron Silva Trenkle, and Michelle Wong
BBUGS Pollinator Garden Micro Research Grant Proposal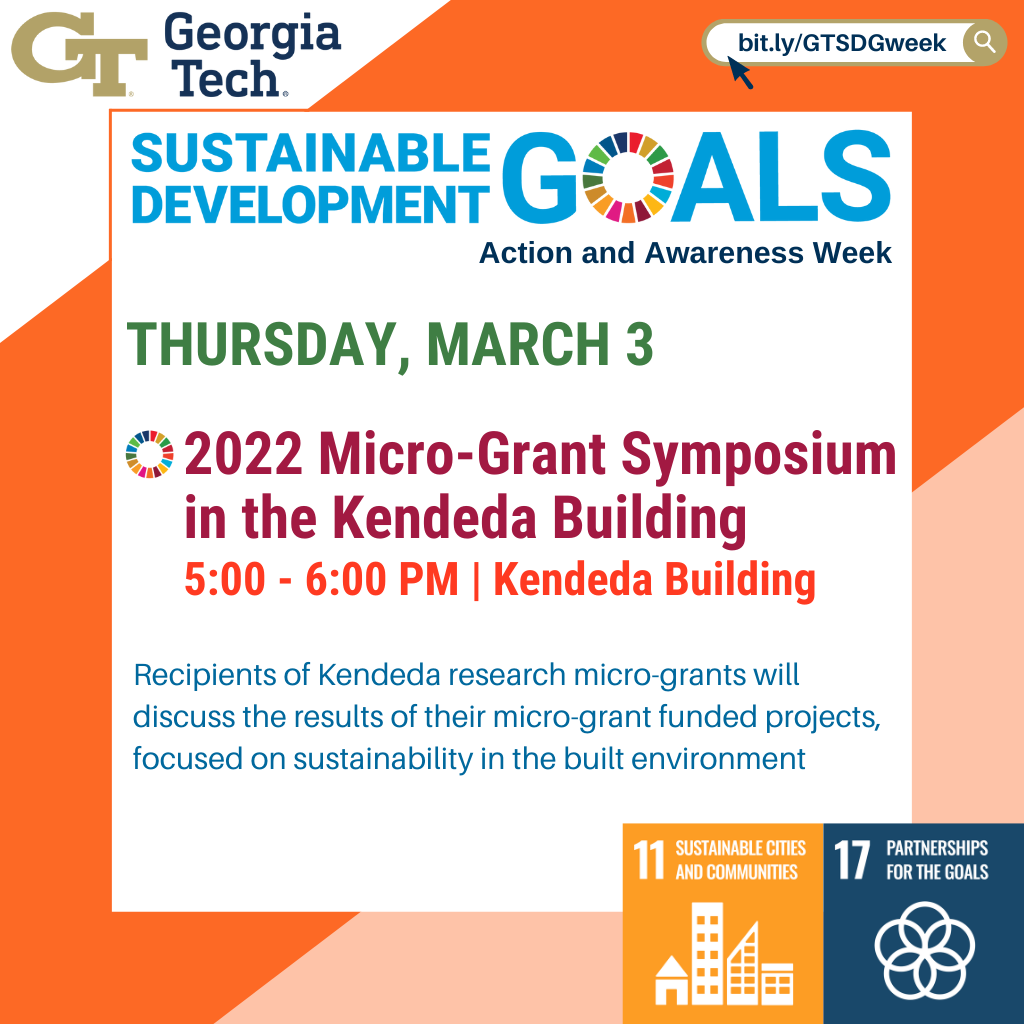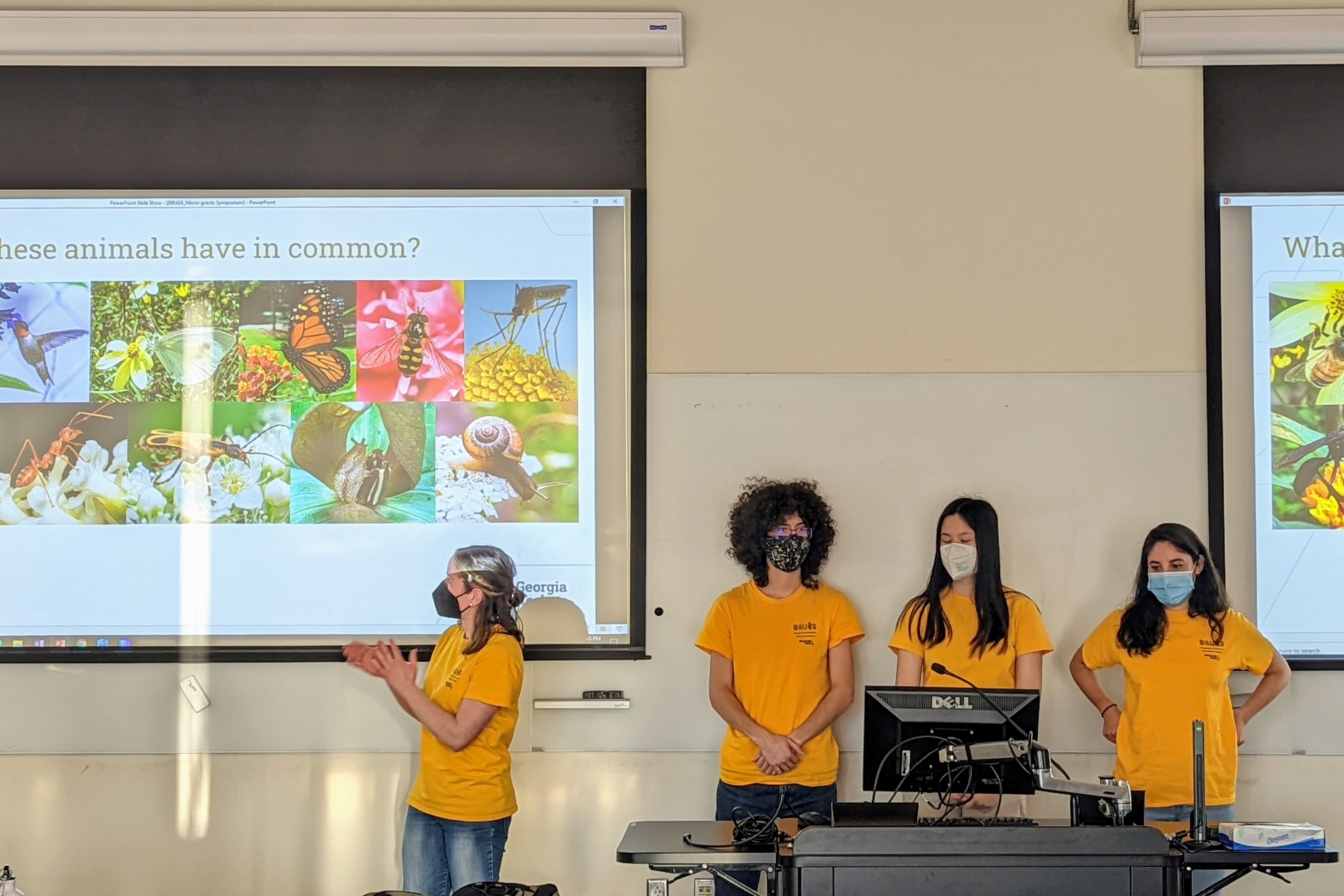 BBUGS Pollinator Garden team presenting at the Micro-Grant Symposium.